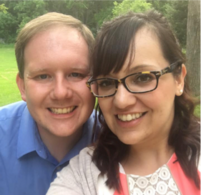 Reverend William Stoklosa
Pastor
1 (716) 867-1437
wstoklosa88@gmail.com

Come meet our Pastor, Rev. William Stoklosa, and his wife, Jessica.

Pastor Bill and Jess arrived just a few days before he preached his first sermon, "Why Not Rather Be Wronged," on Sunday, June 16th, 2019.  There was a lot to unpack, plan and do that first week, but they are finally settled in the parsonage on Lebanon Street.  Since June 2019, they have gotten to know us through conversations, meetings, and weekly Sunday afternoon lunches.    

They came from Ava, Illinois where Pastor Bill was Senior Pastor at the First Baptist Church of Ava, Illinois since 2013.  They were married in 2014, have two dogs (Charlee and Tessie) and have family on both sides from the Buffalo area.  So they are coming home in a manner of speaking, as Pastor Bill graduated from Colgate in 2010 where he was a recipient of the Charles A. Dana Award for superior academic achievement and leadership.  Pastor Bill then received his Master of Divinity from Princeton Theological Seminary in New Jersey.

Some fun facts:
1. They enjoy hiking and look forward to exploring the trails around Central New York.
2. When he was younger Pastor Bill wanted to be a paleontologist and study dinosaurs.
3. Their favorite vacation was going to Vancouver and Alaska.
4. Jess is a trained weather spotter and loves meteorology.
5. They are huge fans of the Buffalo Bills (but Patriots and Jets fans are still welcome at First Baptist).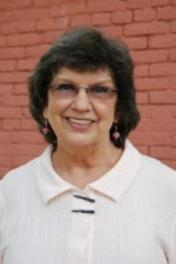 Jean Chapin
Secretary
Church Office:
(315) 824-2780
firstbaptistchurch1796@hotmail.com

Jean Keefe Chapin was born in Cooperstown, N.Y., but her roots have been deeply placed in the village of Hamilton all her life. The oldest of four children she was raised on a dairy farm located within the town limits on Lebanon Street, next farm neighbors being Mr. and Mrs. Seymour Fisher (Arnold's parents). She has fond memories of going to the Fisher farm to get a dozen eggs from Mrs. Fisher, going into their main barn to look in a water trough that was filled with huge goldfish; and as the years passed seeing houses built up on both sides of the farm; ice skating on the "feeder", sledding on the hills on the back property, sneaking a swim in a muddy pond. All that remains of the Keefe Farm now-a-day is the house, leaving the corn crib, horse barn, grain barn, main cow barn and the round watering troth as cherished memories.   

Meeting her husband, of 50 years, on the 4th of July 1962, Jean and Richard Chapin were married the next year in the "Little Brown Church" (as it was called then) in Randallsville. Since Dick was baptized at Old First in his teens, Jean eventually joined his beloved First Baptist Church Hamilton in April 1970 and has been an active member ever since.  

After retiring from the Hamilton Strategic Management Group as Director of Administration, Jean had the opportunity to become secretary at First Baptist late in 1999. To date, Jean has hit the goal of working longer as secretary than Mary Grace's tenure and now is working on passing Eleanor Ross, who was secretary for 15 years! She thoroughly enjoys the interaction with individuals that walk in and out of the church office for whatever reason on a daily basis.  Jean has served on all but one of the four church boards over the years, chaired the women's group, taught Sunday School and was assistant Sunday School superintendent.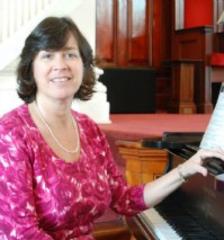 Lucinda "Cindy" Martin
Choir Director
Lucinda "Cindy" Martin is a member of First Baptist Church and has been serving as the director of both the Adult Choir and the Junior Choir since 2003.
Cindy received her Bachelor of Music degree with a certificate in education from Susquehanna University. She received her Masters in Reading from the State University of New York in Cortland. She was employed for over thirty years in the Morrisville-Eaton Central School District, where she taught K-6 General Music and directed the 5th and 6th Grade Chorus.
Dr. Christopher C. Warren